Thanks to Livenation, I have a pair of tickets to giveaway for Robyn's November 5th show at the Fillmore, Miami Beach. Fill out the form below for your chance to win! Winner will be contacted via e-mail, and tickets will be fedex'd.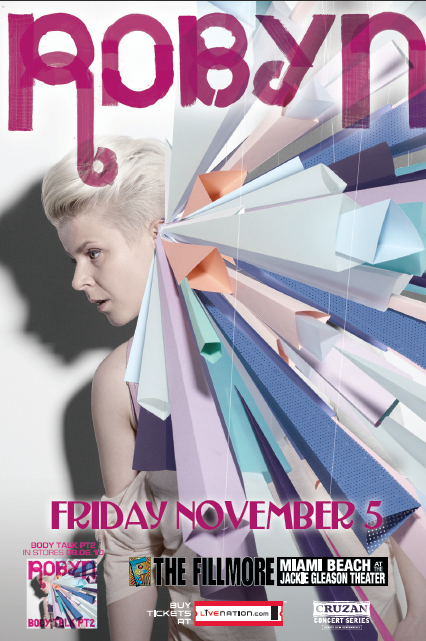 CLICK HERE to purchase Tickets!
For your chance to win tickets, please fill out the form below as completely as possible. By signing up, you agree to be added to the AlexInfiniti.com mailing list. Your details will never be given away or sold to anyone! Thanks, and good luck….
Sign up for your chance to win!
This contest in now closed. Congrats to Rob E. & Thomas V. for winning!