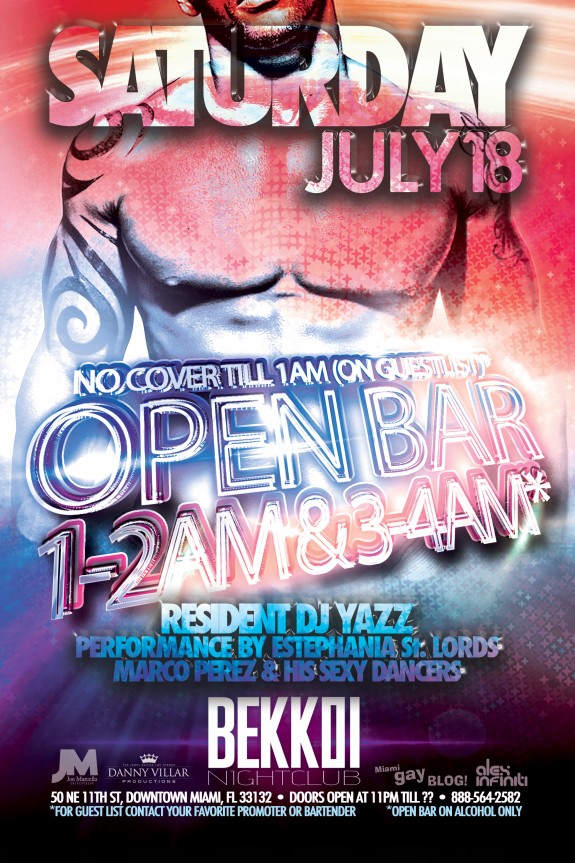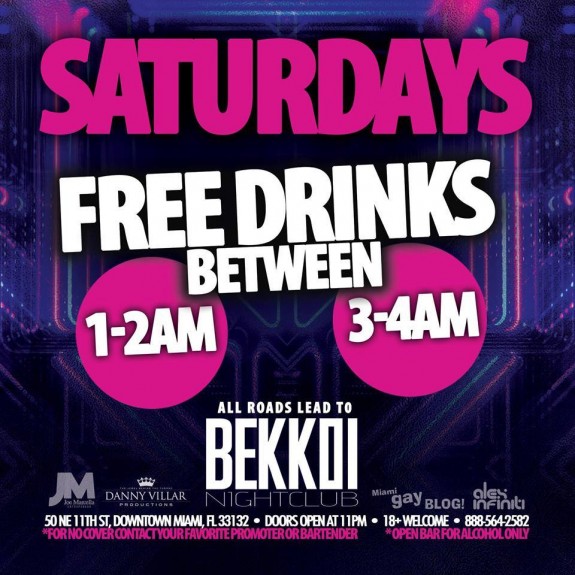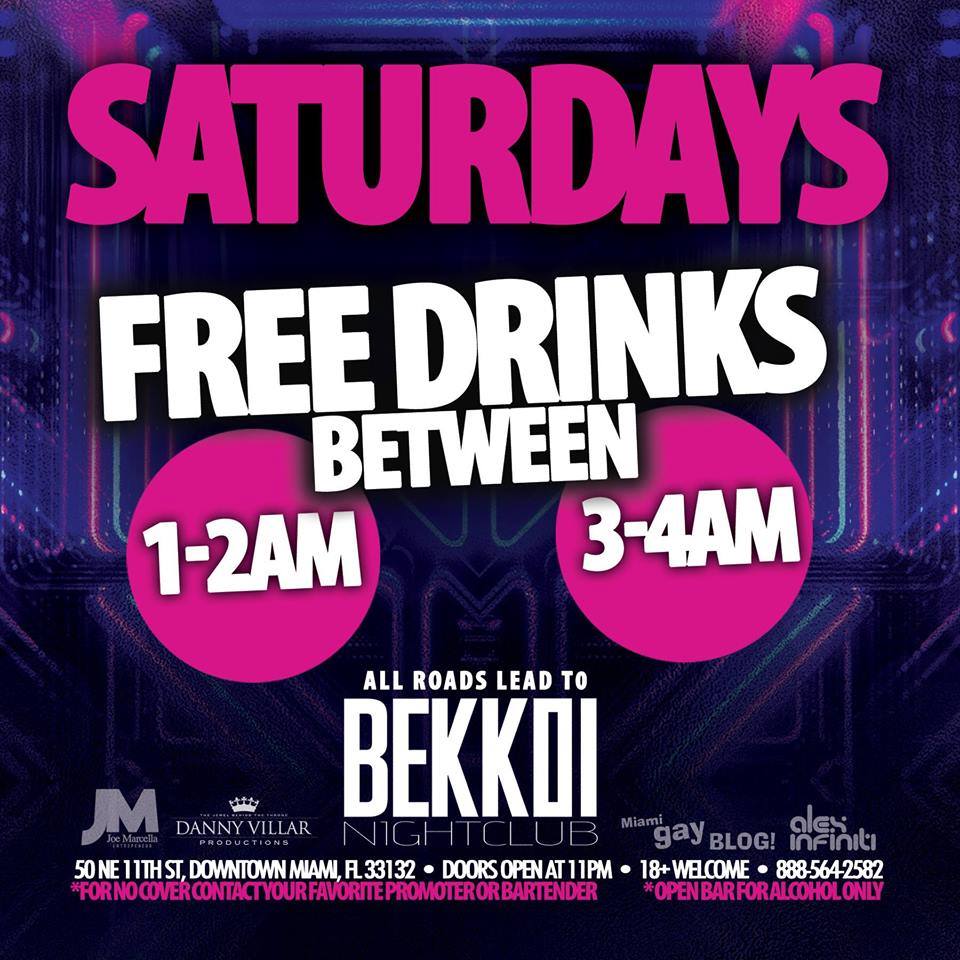 TONIGHT!! It's as simple as 1234. No Cover till "1" – Free Drinks till "2" then more free drinks from "3" to "4". EXCLUSIVELY at BEKKOI NIGHTCLUB!!! SHOWS by special guest ESTEPHANIA St. LORDS. HOT DANCERS provided by MARCO PEREZ & the best music around….FREE ADMISSION GUEST LIST AVAILABLE BELOW (FILL OUT THE FORM)! Here are a few things:
BEKKOI Nightclub is 18+ (bring proper ID).

Address: 50 NE 11th St, Miami, FL 33132. For directions click here: https://goo.gl/maps/0mjZc

Drag Queens get in free.

Guest list gets you in FREE Till 1AM tonight.

FREE DRINK from 1-2AM and again from 3-4AM on Alcohol only. What does that mean? Free "house" alcohol. Not Water, beer or sodas.
For guest list sign up below:
[formidable id="45″]