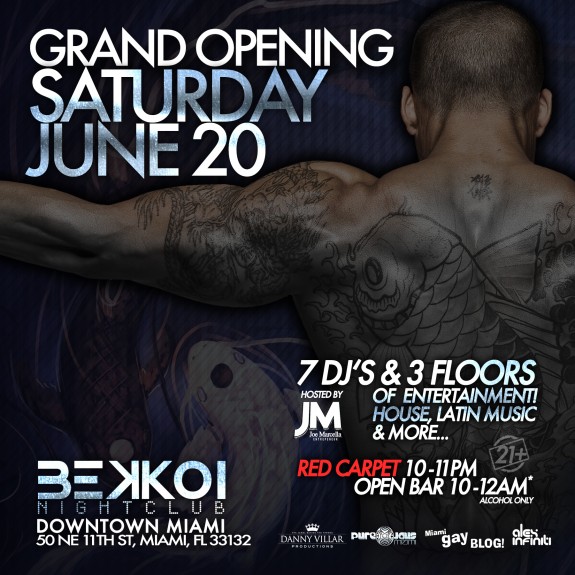 TONIGHT!! The Grand Opening of BeKoi, the brand new multi level nightclub in Downtown Miami, located next to Club Space. Red Carpet from 10-11PM &
Open Bar from 10-Midnight

! 7 Dj's throughout the night – House & Latin beats + theatrics by the one and only TP Lords. Surprises through out the night!! Here are a few things:
BeKoi Nightclub is 21+ (bring proper ID)

Address: 50 NE 11th St, Miami, FL 33132. For directions click here: https://goo.gl/maps/0mjZc

Drag Queens get in free.

Guest list gets you in FREE Till 2AM tonight.
For guest list sign up below:
[formidable id=40]