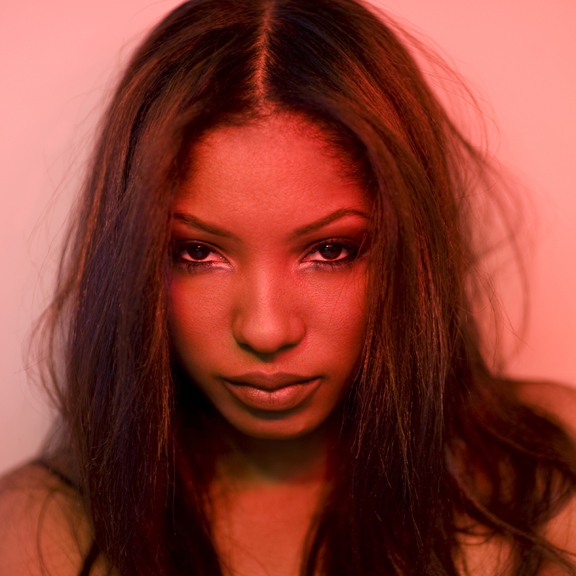 Wynter Gordon
She's not your everyday girl on the scene. With a wealth of real-life experiences as her muse and an unforgettable voice as her means, up-and-coming singer/songwriter Wynter is a formidable new talent. Having penned hits for artists like Mary J. Blige and Danity Kane, she's ready for her turn to step into the starring role.
The sound of her debut album—an innovative pop hybrid that drops full-throttle onto the dance floor—is warmed by an unexpected dose of sincerity. Inspired by her tumultuous early years, Wynter's lyrics invite a deep connection. With her first single "Surveillance" tearing up the clubs and generating feverish requests on radio stations like Hot 97 in New York, she's already in the spotlight. She's also featured on the new Flo Rida single "Sugar" off his hotly anticipated new album R.O.O.T.S. It's gonna be a hot Wynter this year…
"I grew up in South Jamaica Queens, in a two-room house with my mother and six brothers and sisters," Wynter describes. Her childhood was difficult, shaped by poverty and an abusive and largely absent father. "My only escape was art," she remembers. Wynter discovered her talent for singing and dance at an early age. As a teenager, she was accepted to the famous LaGuardia High School for the Performing Arts (known as the Fame school). There she was nurtured in a welcoming and nonjudgmental environment. "You could really be yourself and focus on your talent," remembers Wynter. She also enjoyed opportunities such as performing at Carnegie Hall, Lincoln Center, and the World Trade Center 911 Memorial.
After high school, when most of her peers were off to college, Wynter threw herself fully into realizing her music dreams, even as she dealt with surviving on her own for the first time. She juggled several jobs while working in the studio at night. It was some time before she landed her first big break: penning "The Breakthrough" for Mary J. Blige. The legendary singer was so moved by the song, she named her 2005 album after it, a vote of confidence that Wynter still remembers with awe. "My whole life, I've been the underdog, and it's just magic."
Still, as Wynter readies to release her debut, she's remarkably relaxed about sharing her story with the world. Many of the songs on the album feature lyrics that reveal the struggles Wynter viewed first-hand growing up, both in her community and in her own life. "I want young people to learn from my mistakes," she explains. "Anybody who is in the spotlight is a potential role model. Somebody might have come from where I've come from, and they should know that there is something better. It's hard, but you don't have to give up."
With that attitude, even the dance hits on her upcoming album reveal themselves as something deeper with one listen to Wynter's lyrics. She's collaborated extensively with producer D'Mile, and together the pair has crafted an energetic, sexy sound, while also creating a space for Wynter to delve into some of the tougher questions in life. Often, inspiration will come directly from a real-life experience, or a conversation in the studio will transform into a song.
"Wynter always has input in all her songs," says D'mile. "She is one of the few people who writes and arranges her own material." He adds, "She is a strong girl who can overcome obstacles in her life, whether it's personal or within the industry. She has confidence in everything she does."
The collection of songs on the album has contributed to a refreshingly modern sound. A sassy, hard-hitting dance track will meld into a confident, soaring ballad, together revealing the many sides to one young woman's story. All the while, Wynter's honeyed vocals fearlessly delve into everything from heartache to the artist's struggle. "I don't want to be just another pretty singer," says Wynter. "I want people to see me as a human being who has been through things just like everyone else. I'm still searching."
Fierce, vibrant, and free, Wynter is an artist who has been through a lot at a remarkably young age, and is willing to tell the tale. "Music is my only release," says Wynter. "A lot of my songs are so personal, but it's exactly what I want to say." Poised to open up to the world, she reveals the true motivation behind her brave, outspoken lyrics:
"Music is my passion and my life, but it is also a door to do something else. It is an opportunity to raise awareness and actually help people, and that's where I want to go."